Every project starts with a vision. Clients hire us to turn their ideas & dreams into a reality, yet many have a hard time visualizing what that reality will look like. For this reason, we begin the design process with vision boards – a collection of images and pictures – that provide inspiration, and help our clients visualize their space once the project is complete.
Every project is different, just like every client is different. By listening and communicating, we are able to understand our client's needs, as well as their style, so we can begin to do research and create vision boards that inspire.
We provide different looks or feels – such as edgy and modern, natural, or textured – to give the client several different options of themes/concepts. These boards can include wall coverings, flooring, paint, and lighting for each concept: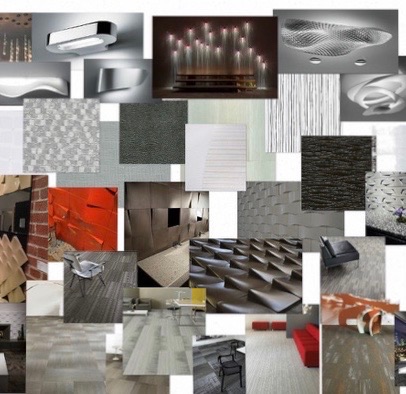 Depending on the project, we may also create a series of vision boards that include various options of furniture, accents, and lighting, along with the overall concept like we did for a small restaurant: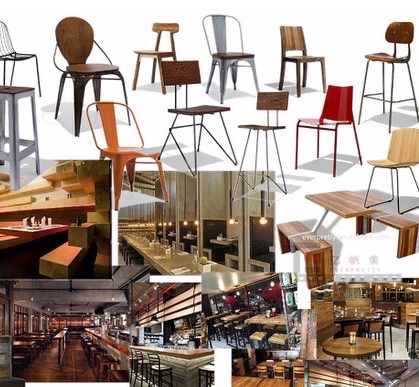 In the end, some projects may end up being a combination of themes from several vision boards. The ultimate reward, however, is turning our client's ideas into a reality through our experience and creative vision.