Starting a new update to your home is always exciting, but it can be stressful as well. One of the first questions I get asked from people who want to stay on budget (which is most of us) is, "where can I save, and where should I put more money to get the most value?" I believe design and décor are like fashion – mixing high and low is smart, and will always be in style.
If your update is involving a large renovation, I agree with the sentiment that your splurge should be in the kitchen and master bathroom. These are the areas that will always increase the value of your home. Other rooms can get by with fresh paint and décor; however, tile, appliances and plumbing fixtures are key in the kitchen and bath. You should be prepared to spend a little more in these rooms, but it will be a significant return on your investment.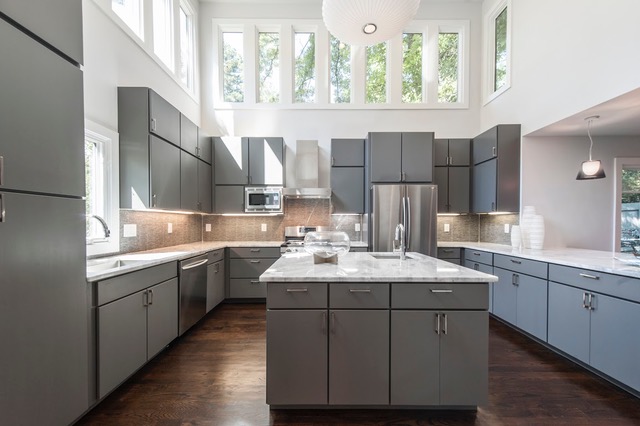 If you're doing an interior design update, think about where in the room you want to make a statement, as well as what is going to get the most use. You can't go wrong with a dramatic chandelier or pendants. This will catch the eye immediately, so it's worth spending a little more. You can then save on other accent pieces such as throw pillows. Likewise, a more expensive sofa will hold up better over time and make more of a statement, allowing you to save on other furniture like side tables. Finally, there is art. Art is always worth the splurge in my opinion!
In the end, once you've made your decisions on where to splurge and where to save, please remember that good design takes time. We live in a "reality TV world" that makes us believe our new kitchen will be built in a week, or our living room will be fully furnished in a day. I always try to set realistic expectations with my clients. Whether it is permits for a renovation, or a long lead-time on new furniture – patience is key in design. Once it all comes together, however, you'll realize it was worth the wait!