There are many layers that contribute to the design of an interior space, yet some of the biggest impact is made with colors and materials – and their combinations. Most designers have a signature style that makes their work unique. I personally love modern design, but I always work with my clients to achieve a look that reflects their personal taste. No matter the style, however, my designs always have a cohesive look that is consistent, sleek, and elegant. I focus on the style without following the trends.
While my favorite color is purple, I don't often use it in my designs. I love the timeless look of black and white, and how it grounds a space. Combining that with added pops of bold color or metallic elements make it fresh and inviting. It's the allure of a pop of color that catches your attention and invites your eyes to move throughout the room. I also find that while some people are afraid of mixing metals, it actually adds interest and sophistication to a space.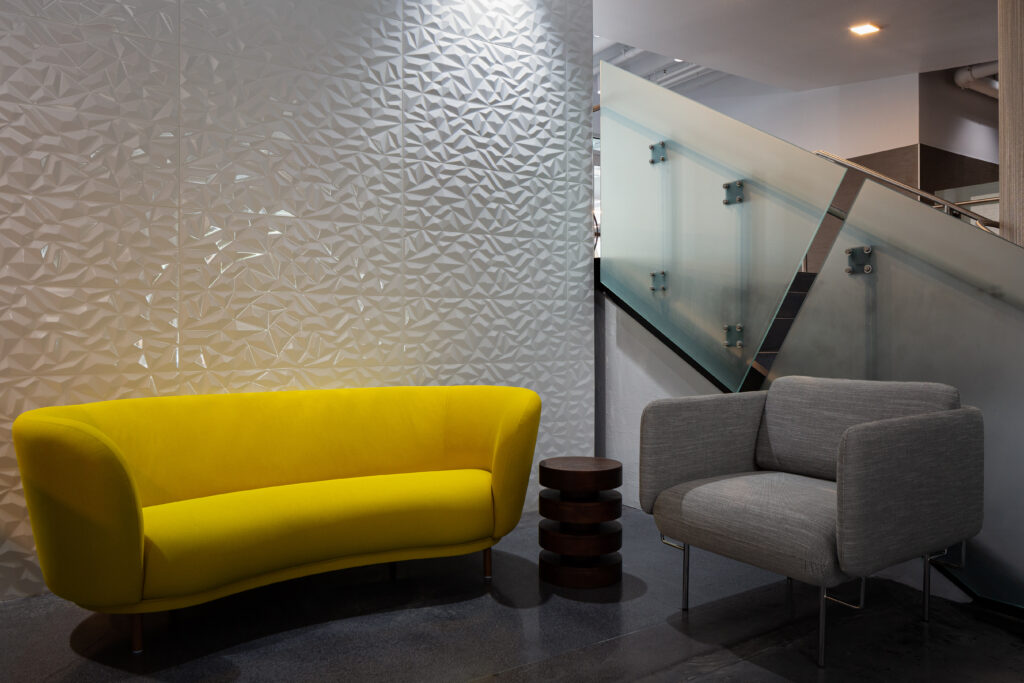 When it comes to materials, I love to combine different textures, as well as using them in unexpected ways. For instance, the combination of a sleek and smooth metal, like steel, with a textured material, like wood, creates a beautiful contrast. Also, while I've always loved using really unique tiles in traditional places, like a kitchen backsplash or bathroom floor, I also enjoy using them on a larger scale – like creating a feature wall. Throughout my design process, I have always been mindful to use materials and products that are sustainable as well.
These are just a few of my favorite color and material combinations… What colors and materials inspire you?