We all know spring is a time for spring-cleaning, but it's also a great time to make updates to your home. This year had us spending more time at home than ever before, and many of us are eager to refresh our space. I like to remind clients that there are countless updates for your home that don't require a renovation. Even better, many updates can be easy and cost effective. A few of my favorites include:
Whether you do your entire home, or just a room or two, a fresh coat of paint can really impact your mood. An easier update is just painting an accent wall in a room, like your home office or bedroom. This is the perfect opportunity to experiment with a bold color. Don't be afraid – it's only paint! If you want to add some pattern or texture, you can try wallpaper or tile. There are many possibilities…
This can be something as simple as switching out some table lamps, to going bigger with new pendants in your kitchen, or a stunning chandelier for your dining room. Depending on what you choose, changing the lighting in a room can make a bold and dramatic statement, making your space feel new again.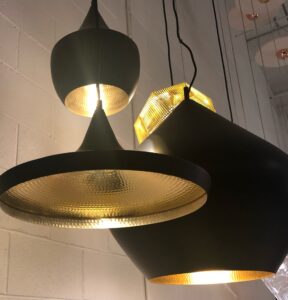 One of the easiest ways to freshen things up is to add a few new accent pieces, such as light and bright throw pillows, a new patterned area rug, bold metallic vases, or even a new piece of artwork. Any of these, or a combination of a few, can breathe new life into your home.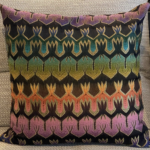 These are just a few simple ways to update your home this spring. Remember you can also rearrange furniture, or move accent pieces you already own from one room to another for a fresh new look. Finally, if you feel stumped, please let me know how I can help you get your spring refresh started!