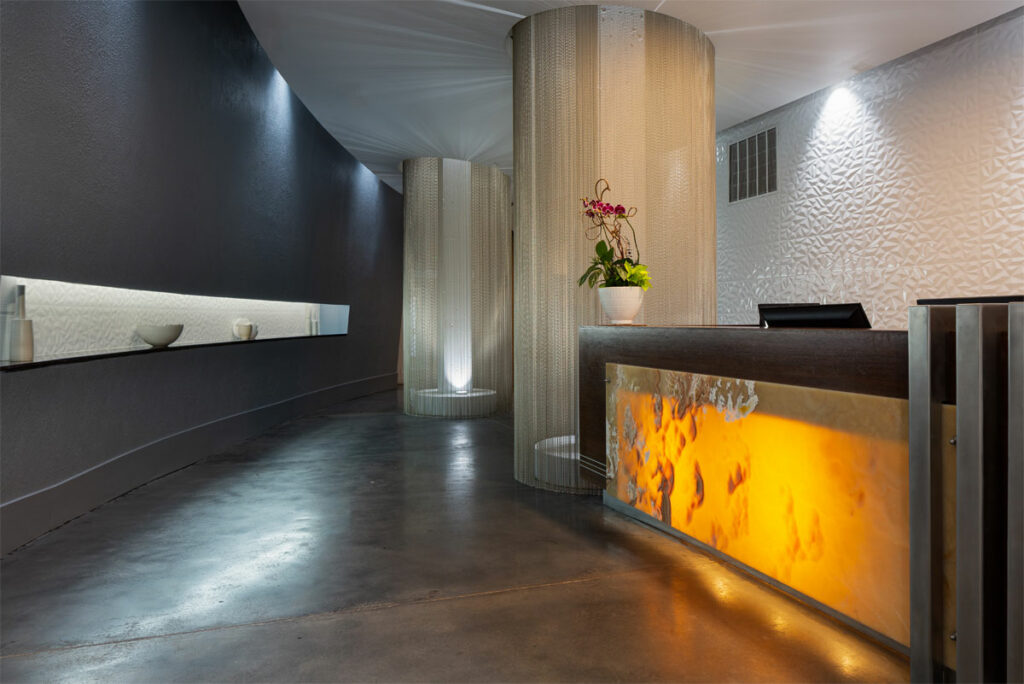 Just as single-family homes do, all buildings will need a refresh at some point – like the one we did for 805 Peachtree in Midtown Atlanta. It was originally built in 1951 as an office building, but was renovated, revitalized, and converted into condominiums in the 90's. When we began this project to refresh the building's Lobby and City Club, we knew we needed to pay homage to its original mid-century design.
See us featured in Atlanta Magazine Home (Winter 2019)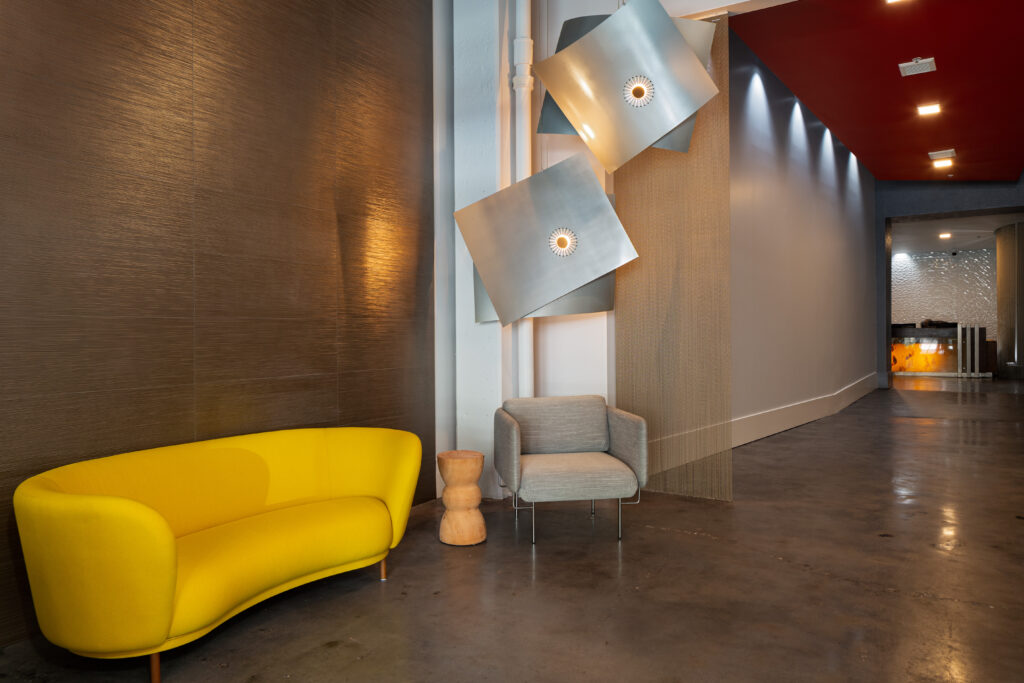 Starting in the Lobby, we made sure our design kept the integrity of the original iconic architecture, while incorporating newer, sustainable materials – like these Prisma White tiles from Porcelanosa: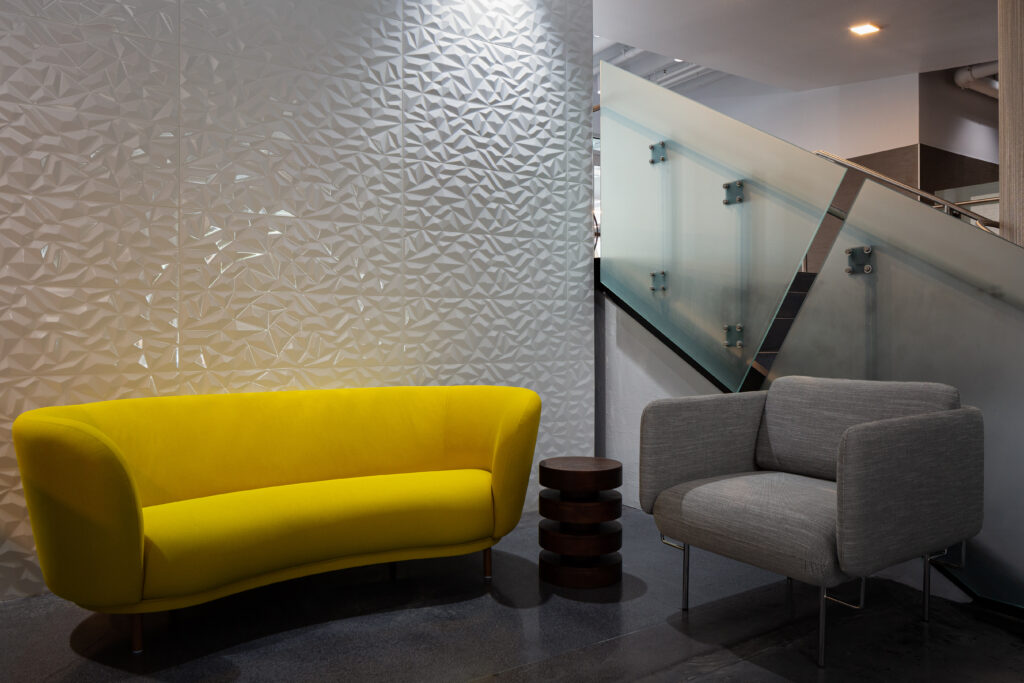 We had originally been asked to redesign the reception desk back in 2011. By using a backlit slab of onyx from the original desk – combined with wood and steel – we were able to re-imagine this fresh new reception desk. There was no need to update this piece during the refresh due to its timeless and elegant design: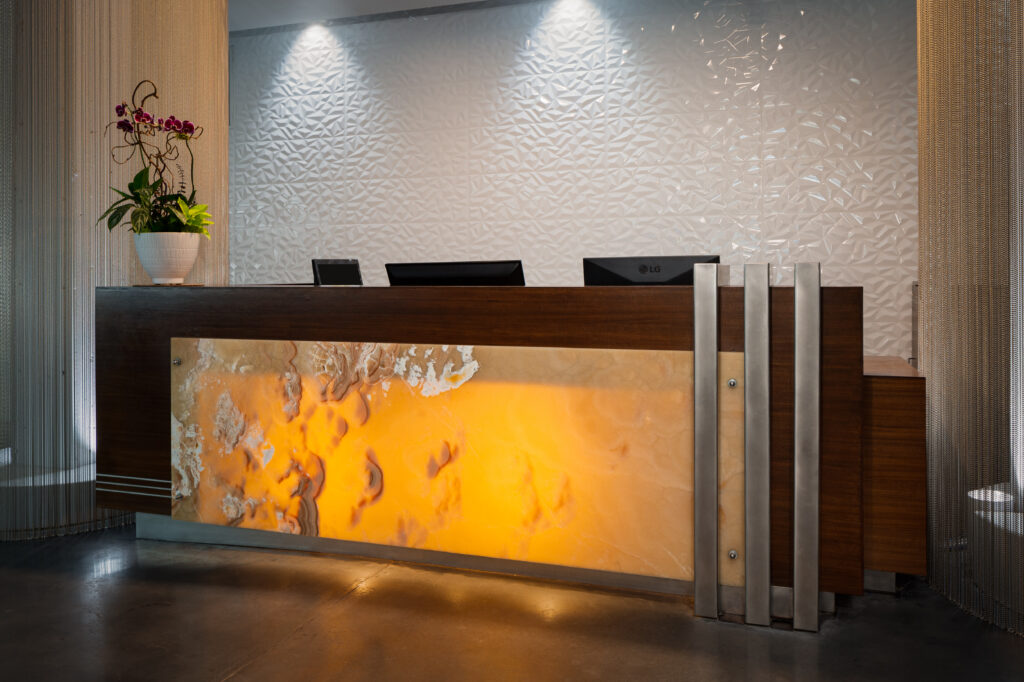 Along with all new solid color stain on the concrete floors, we carried the rectified and recycled materials into the Elevator Lobby with Irish Silver tiles from Porcelanosa: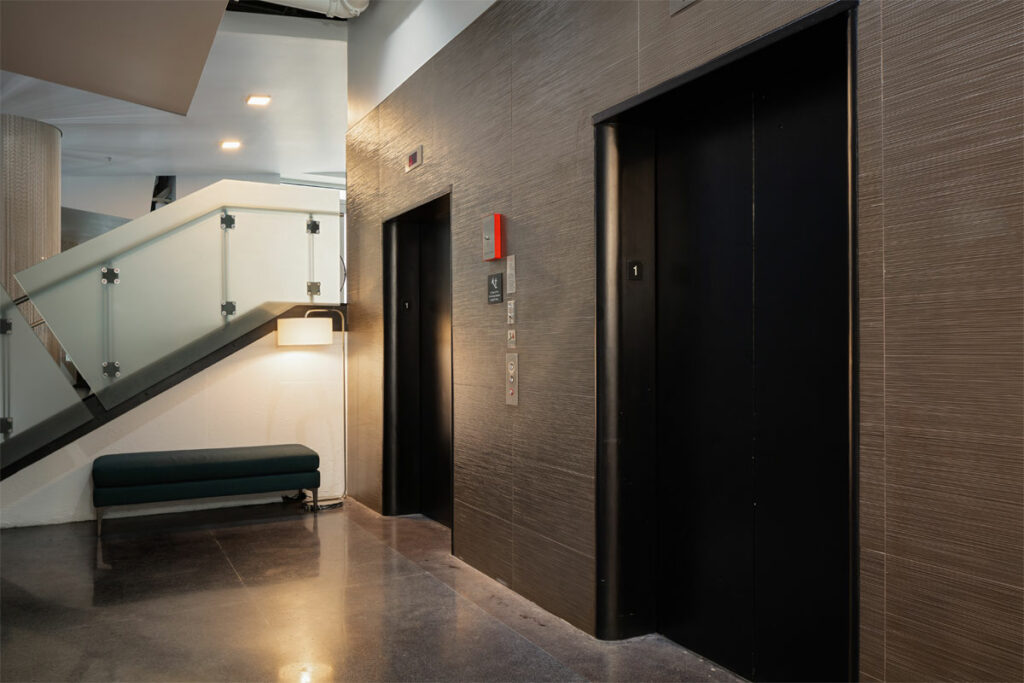 We did the same in the City Club with the Irish Natural tiles. In addition, all of the light fixtures in both spaces were replaced with LED lighting to conserve energy and decrease greenhouse light emissions. We added pops of color – in bright golden yellow and deep luxurious teal – with the furniture to make it fresh and inviting. And throughout, we followed the lines of the building, keeping everything sleek and modern, yet timeless.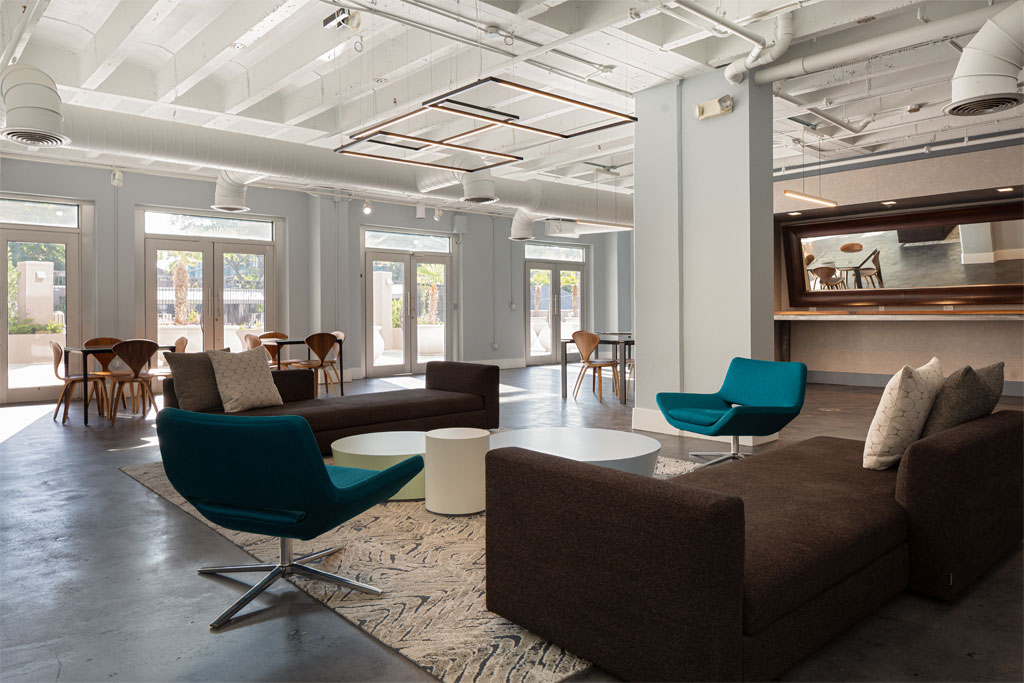 In the end, we took this iconic building that needed an update, and succeeded by making it sleeker, more sophisticated, and refreshed, while also preserving it's classic mid-century design.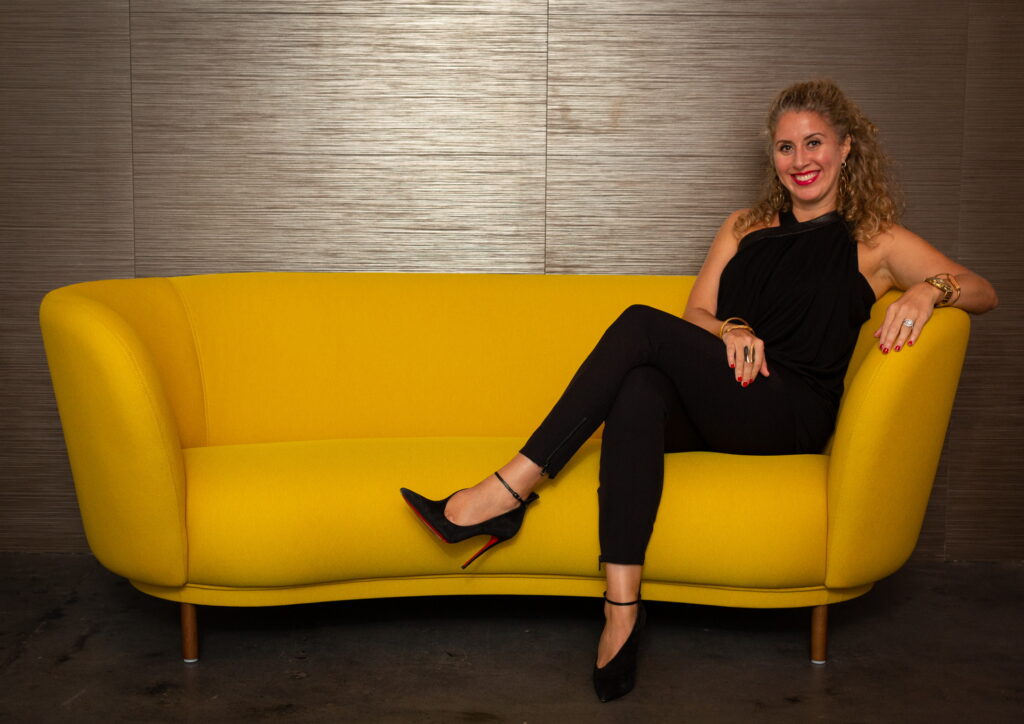 Thank you to:
Pegleg Studio (Front Desk)
Blueprint Painting & Renovations Inc. (Contractor)
Steven Freedman Photography