In addition to our architecture and interior design projects, we have also worked with clients to create custom furniture in order to complete their holistic space. All are one-of-a-kind, sculptural pieces crafted with an elegant and modern design. By using a creative mix of materials – wood, steel/metal, and stone – in a variety of textures, we ensure each piece will be unique, high quality, and timeless.
Our clients range from residential – like this custom desk and table:
To commercial – like this reception desk and bench designs:
We have even been commissioned to design a special Donor Display plaque for a synagogue: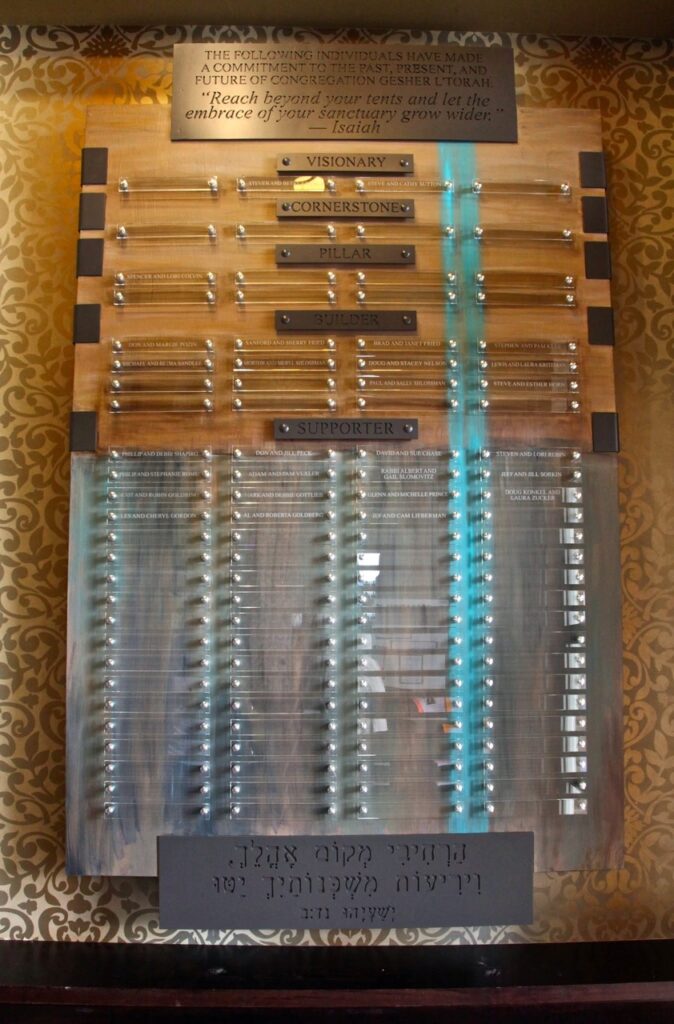 Let us know if we can collaborate with you to create a special and unique piece of furniture for you or your business.